REV KEITH HILTON-TURVEY
Keith was ordained in 2003 and came to Eastnor and Ledbury in October 2015 with his wife Wendy. Before ordination Keith worked in distribution and logistics, utilities and IT. He is a lover and accidental collector of all kinds of eccentric bits of information.
He delights in communicating the best message there is, the gospel of Christ, in a variety of ways, using methods and technology – old and new – to all kinds and ages of people, confident in the truth of 2 Timothy 3:16-17.
"All scripture is given by inspiration of God, and is profitable for doctrine, for reproof, for correction, for instruction in righteousness: That the man of God may be perfect, thoroughly furnished unto all good works."
He is keen to see people become disciples of Jesus and to grow in their faith.
Please pray for the parish and all who play their part in the benefice.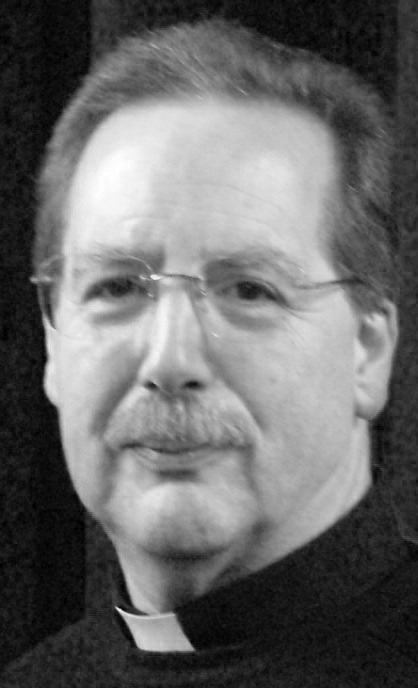 REV JOAN WAKELING
Originally ordained as a Deacon 39 years ago in Southwark and then later ordained as a priest in Oxford, Joan was amongst the first women to be accepted into the priesthood following the changes made to the law. Worked in parishes in London, Surrey, Oxford, Berkshire, and lastly in South Wales where she served three parishes immediately before she came here. She has also been a secondary teacher in eleven schools, of all types, all around the country. She taught RE, Life skills, PE and sciences and was senior pastoral staff and school chaplain. She was keen on horses and very much a country girl.
Her hobbies include dance: Scottish, ballroom and modern ballet. She was part of the Epiphany dancers and danced in most of the big churches of the country and on Wimbledon Centre Court. She also plays table tennis, rescues Great Danes and enjoys growing things.
Jesus said to his followers, 'Go into all the world and make disciples'. I believe the church should be outward looking and attractive. God is real and still working in and around us.