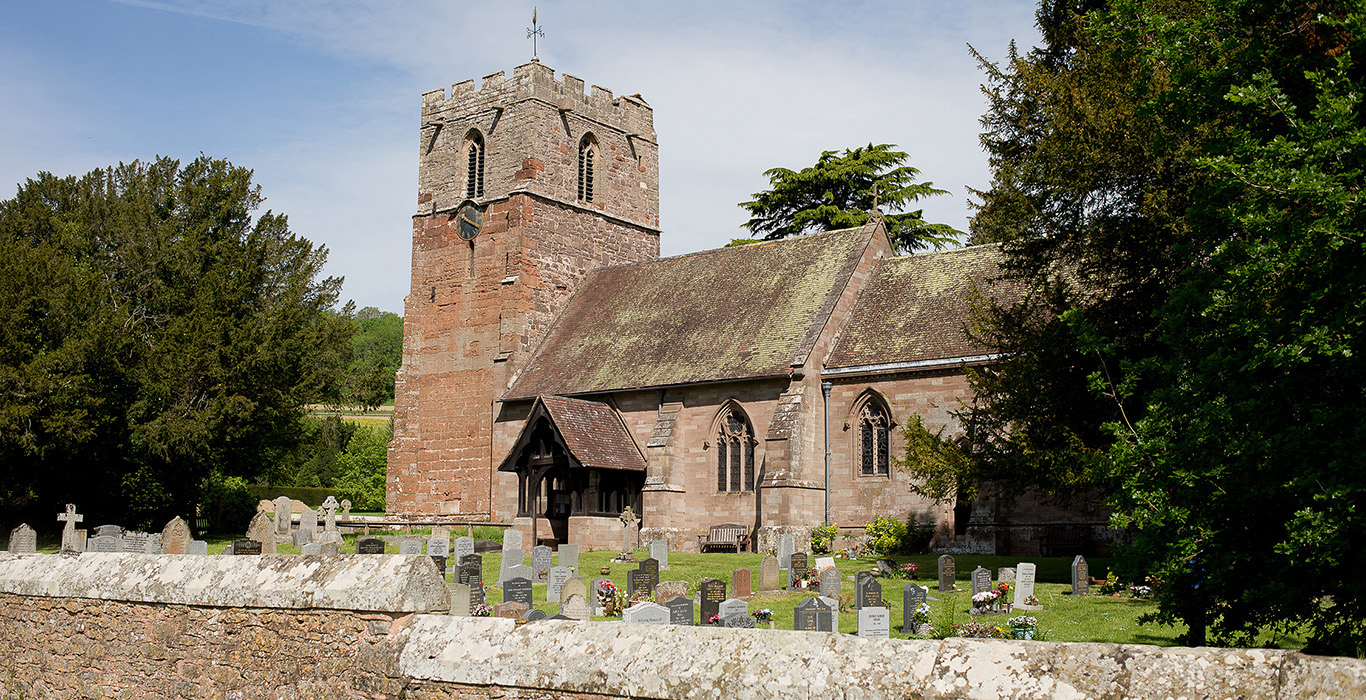 St. John the Baptist Church, Eastnor, welcomes you
Eastnor lies at southern end of the Malvern Hills. The Grade 1 listed church of St. John the Baptist is adjacent to Eastnor Castle and views of its tower are the first sight of the village afforded to those using the popular public footpath to walk from Ledbury, as well as those walking in the Castle Deer Park.
There has been a church on the site since the 12th Century. Some parts of the early building remain, including the south nave doorway, the 12th century font and the 13th century nave arcade. The lower parts of the west tower are also 13th century, while the upper part is 14th century. The church was comprehensively refurbished by Sir George Gilbert Scott RA in the early 1850s, including the addition of a mortuary chapel for the monuments to members of the Somers Cocks family of Eastnor Castle.
The interior of the church includes fine monuments by Stuart and Scheemakers and stained glass by Kempe, described by Pevsner as "very fine" and "excellent" respectively.
"In one of the most carefully tended of "God's Acres" in England, the church of Eastnor, almost hidden by the grand old yew trees which cluster around it, with its ivy-mantled tower and rose covered walls, enhances, if possible, the wondrous beauty in which it lies."
These words were written by Henry Somers Cocks, rector of Eastnor, in his book "Eastnor and its Malvern Hills", published in 1923. The ivy may have gone from the Tower, but this description of Eastnor and its church still holds true.